It's Too Late to Get the Flu Shot (and Other Myths)

There are many misconceptions about the flu shot, but science and experience have proven that the influenza vaccine can reduce your risk of acquiring the flu; so you can rest assured that the flu shot is generally safe and effective. Let's tackle a few of the most common myths about this often polarizing vaccine.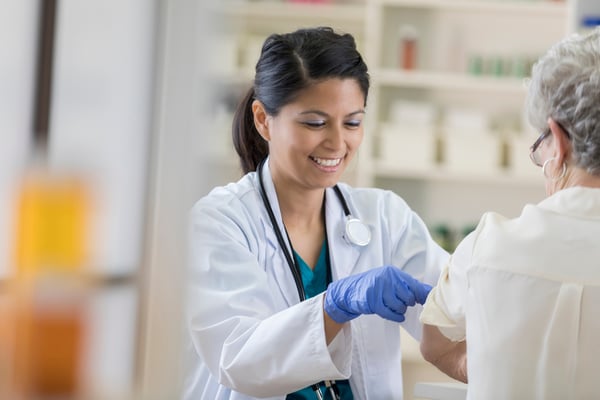 Myth #1: It's Too Late to Get the Vaccine
Physicians and researchers have designed the vaccine to be most effective when it is administered before the flu begins to spread, which is typically in late October. However, it is better to get the vaccine any point during the season, rather than not at all, as it will still protect you if you are exposed to the flu.
Myth #2: It Will Make me Sick
It's possible to get the flu shot, then get sick the next day; it's ironic, but the shot didn't cause this. If this has happened to you, it is likely that you were exposed to a virus before ever receiving the shot, or you were exposed to a virus that the shot does not protect you against. The vaccine cannot make you sick or give you the flu, though side effects like soreness, redness or swelling at the injection shot, headache or low-grade fevers do occur. The vaccine's effects have been studied time and time again, and there is no proven correlation between the flu shot and other disease or illness.
Myth #3: It is Rarely Effective
Each year more than 226,000 Americans are hospitalized and about 36,000 die from influenza-related complications, according to the American Lung Association. But, according to the Centers for Disease Control, the vaccination reduces the risk of flu illness by 40 to 60 percent. It has also been shown to reduce the severity of illness and number of hospitalizations in those who still get sick. The influenza vaccine is designed to protect against the three or four flu strains that are most common in any given flu season. While nobody can predict fully which version of the virus you will be exposed to, the 2018-19 shot has been updated to better match the viruses that are actually circulating in the U.S.
Myth #4: I'm Healthy, it Isn't Necessary
Healthy or not, you are always at risk of contracting the virus. The flu can wreak havoc on your system and can also cause long-term correlative health effects. If you are in contact with children, the elderly or anyone who has an impaired immune system, you can help protect their health by getting the flu shot. In fact, every employee at our hospital is required to get the vaccine for this reason.
If you have other questions about the flu shot, check with your physician for the facts. From a clinical perspective, the benefit of getting the flu shot far outweighs the negatives. It isn't too late in the season; get yours today